Our Solutions
100% Microsoft® Technologies. Real-time data access.
Choose the functions you need. Enjoy the benefits you want. Get the personal & technical support you deserve. We think this is how all business systems should work. If you agree, let us partner in your business success.
Functional Modules
Choose the functions you need. You'll find them all here in our comprehensive module package designed to anticipate and exceed your business expectations. It's all fully integrated to seamlessly accommodate any business functions you have.
Fully integrated accounting

Accounts Receivable
Accounts Payable
Financial Statements
Reconciliations
Purchase Orders
Fixed Assets
System and Manual Checks
Extensive Reporting Capability

Payroll
Unit Tracking (Wholegoods)
Customer relationship management
Supplier management
Human resource management
Parts/Inventory management
Service management
Rental management
Lease management
Built-in data mining tools
Dashboard/Budgeting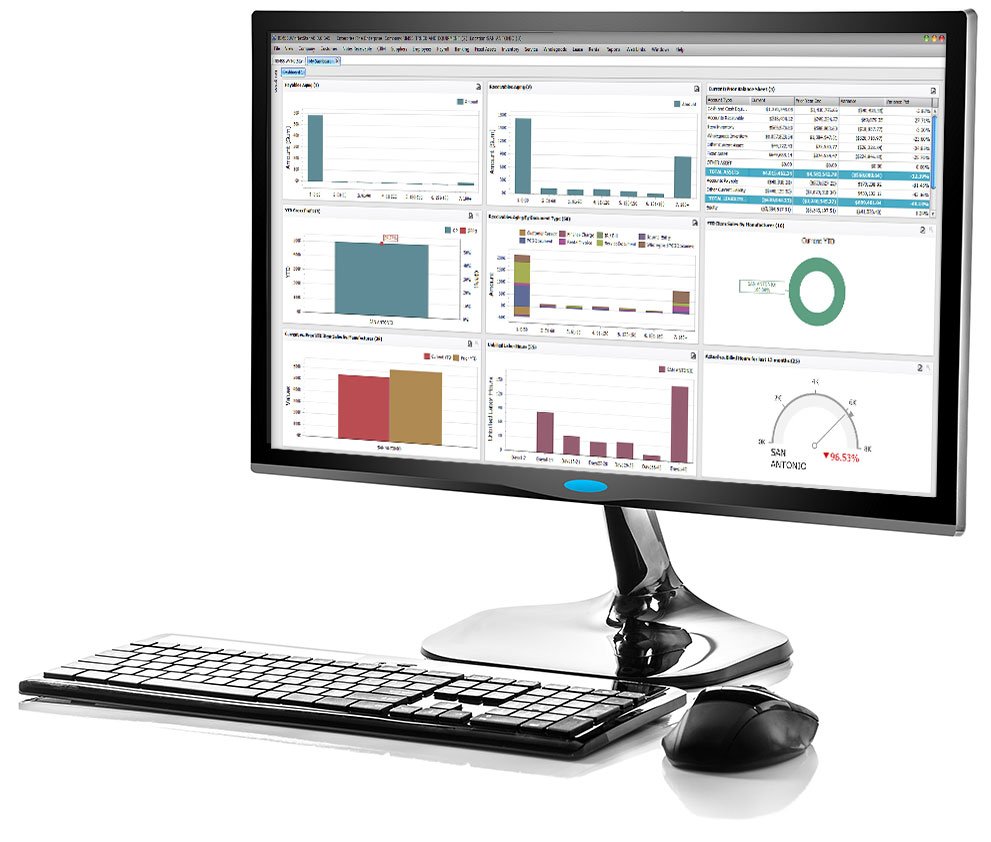 System Benefits
Enjoy the benefits you want. All of them are tailored to ensure your business has the support and technological edge it needs to optimize productivity and stay competitive.
Easy-to-learn user interface
Unlimited customer support at no additional cost
Frequent software updates with new features at no additional cost
Real-time access to data – no batch processing
Extensive permission-based user access controls
Local network or Cloud-hosting capabilities
Mobile capabilities
Data secured by SSL encryption
Manages multiple companies or locations
Easily exports data as PDF, Excel or CSV files
Supports any Windows-capable printer as well as other equipment